Australia's growing trucking industry is proving to be profitable, so don't be surprised to see more long-haul trucks hitting the highways these days. If you are new in the business and are unsure whether to invest in a new truck or a used fleet, we're here to help you make an informed decision.
New Trucks
Buying a new truck is more expensive. Other than the high purchase price, you'll also have to spend on insurance, loan interest, and registration fees. New trucks are also quicker to depreciate. After a few years, you'll find that the trucks have significantly decreased in value. This can be devastating to find out when you decide to sell your trucks.
But there are also many upsides to a new rig, including the long and extensive warranty that comes with it. Aside from the fact that a new truck is still completely faultless, this warranty will save you loads of cash in maintenance and repair. You'll also spend less on gas because they are more energy efficient.
Buying a new truck will also give you access to the newest trucking technologies that are very useful for day to day transport deliveries. And because you'll be using the trucks for business, you can claim tax return for interest payments made.
Get a quote for truck insurance with flexible payment options.
Used Trucks
Buying a used car entails a lot of risks. You'll never know if it's in good condition or not until you drive it for several kilometres. Used cars also have received significant wear and tear. This means that you'll probably need to spend good money on maintenance and repair to keep the trucks rolling for your business. You'll also need a bigger gas budget because they are not as fuel-efficient as they used to be. And since used trucks are a few models old, you'll have to make do with their not-so-updated technologies.
In terms of advantages, used vehicles have a good number of them. The most important one is they are cheaper to purchase. You can buy a used truck for half the price of a new one, depending on its age. Used trucks that are more than 10 years old can be bought for a mere $20,000 or $30,000, which is a huge bargain compared to a new truck that costs at least $150,000.
Aside from the cheaper price, used trucks are also easier to let go of compared to new trucks. Once you notice that they are no longer fit for the job, you can easily sell them without regret because they haven't depreciated as much as new one would.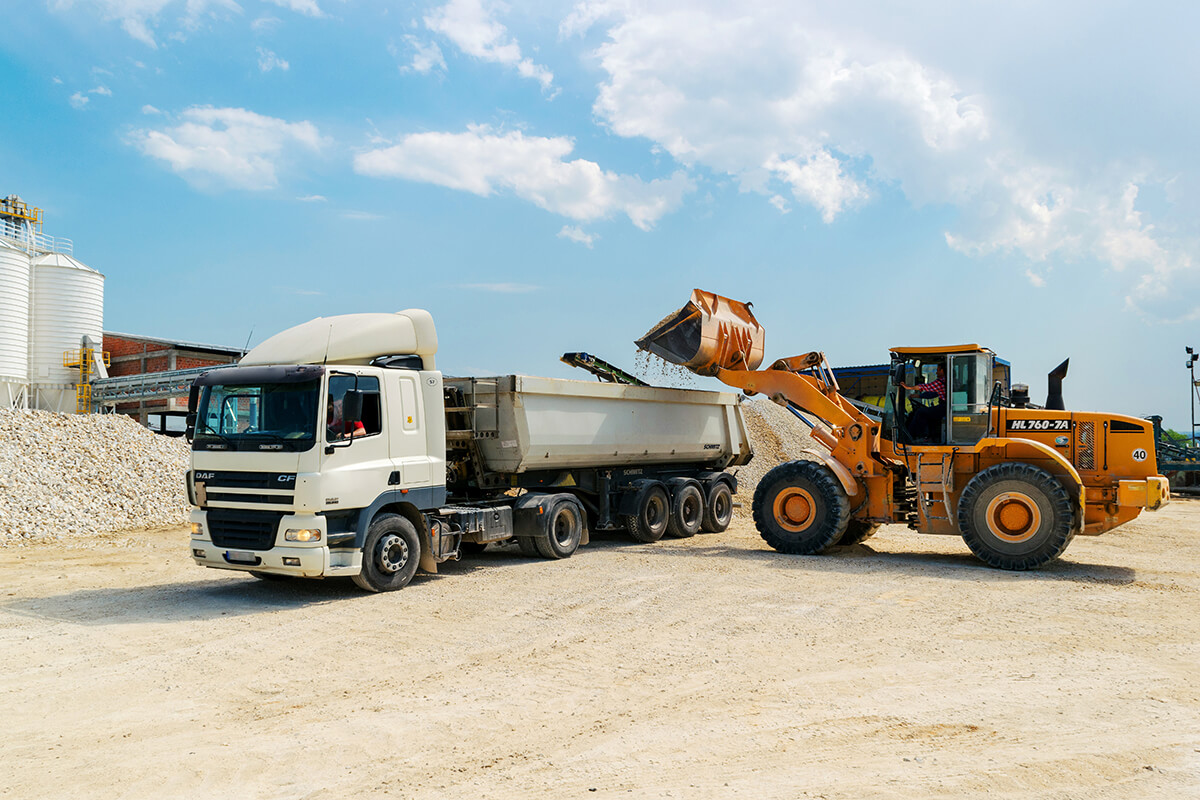 Which is the best truck for your business?
Which type of truck is best for your business will depend on your budget, business needs, and priorities. If you have a limited budget, you could go for slightly used trucks that are only a few years old. This way you can still trust its dependability compared to much older trucks.
But if money isn't a problem, then buying a new truck is the best and obvious choice, especially for a start-up business. As a new transport company, your trucks must be reliable and efficient to gain more customers and grow your business.
If you're buying a new truck, then you must be ready to lose money on depreciation and work hard to recover it through business profit. Meanwhile, you should be willing to accept the risk if you're buying a used truck. You should be ready to accept the higher operating cost in return for the cheaper purchase price that you'll get from it.
Whether you choose to buy a new or used truck, the most important thing is to evaluate the pros and cons of each, weigh them accordingly, and decide based on the needs of your transport business.
Read about the "Most popular truck brands in Australia"
Aussie Truck Loans
To make your purchase easier for your business, it's best to get truck financing from Aussie Truck Loans. We have a wide array of loan options you can choose from that include commercial truck finance and personal loans with low-interest rates.
Whether you're buying a new or used truck, Aussie Truck Loans can provide you with pre-approved truck finance for a product that will suit your business needs.
Call Aussie Truck Loans today on 1300 889 669 or apply through our online quick application and get conditionally approved in a little as 3 minutes.